Whether you know Montreal or you do not – walking along a heritage trail is a great way to discover a city and see familiar places with new eyes. I am Anja Borck, the director of the Musée des ondes Emile Berliner, and I was curious to explore the actual sites of Montreal's radio past by following this heritage trail. I took some photos of all the mentioned locations in Circuit 2 and wanted to share them. You can get an idea of the experience and, if you cannot make the trip to Montreal, you can still follow the trail online. I had a great time and I learned a lot thanks to Alain Dufour's great research.
The images were taken on May 16th 2020. The tour took me 2 hours by bike, including some long stops. On foot it takes about 3 hours; 3 hours and 45 minutes if you do a round trip. Due to the coronavirus crisis I decided to drive with the car to point H, the RCA Victor building, where street parking is no issue during weekends.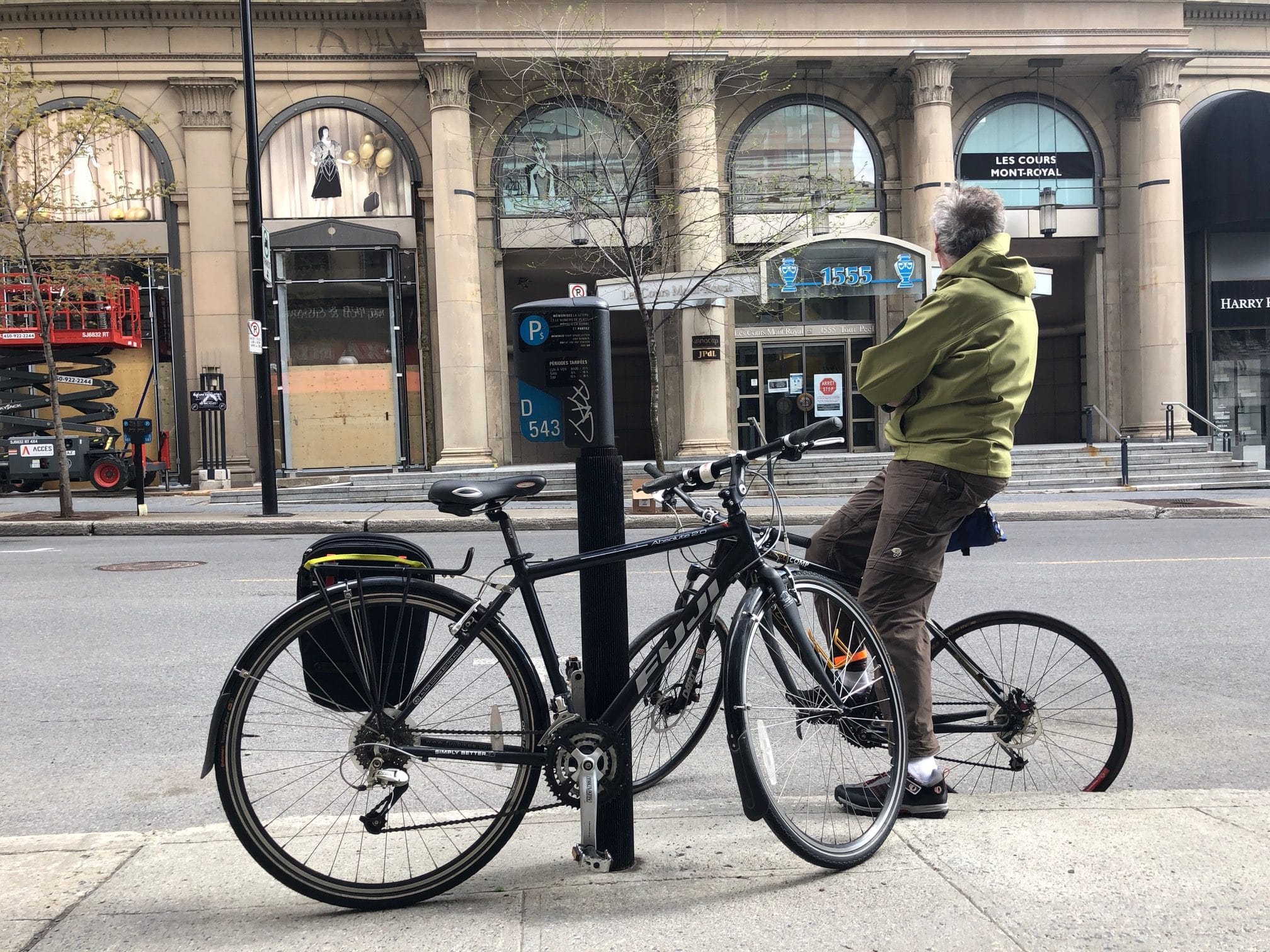 I took my bike from there. You can find rental Bixi bikes (add link https://secure.bixi.com/map/ ) at the nearby Saint Henri Metro Station if you don't have your own. The round tour adds 3.5 kilometers to the circuit. Visitors who would like to use public transportation could take the Metro to Peel Station, the closest metro stop to the beginning of the circuit. For Circuit 2 I used my smartphone as my main navigation tool. I also had a paper printout of the circuit guide with me, which I like because the text is large enough that I did not need my reading glasses.
This circuit is outside the popular Old Montreal area. You will find much less information on the sites online. For more detailed information, I relied on the "Répertoire d'architecture traditionnelle sur le territoire de la communauté urbaine de Montréal – Architecture Industrielle" which is available in some libraries.
When you go, be advised that Montreal is in major construction mode. Take a map with you or your smartphone should you need to take a detour. The printout PDF map is a good tool for general orientation, but not sufficient for people unfamiliar with the city. During my tour on a Saturday, social distancing was no issue. This circuit from A to H is easy, with some longer down-hills. As a round trip, you add a steeper up-hill to the trip. From my starting point at Location H, I followed Saint Jacques street heading East and turned left on Peel to get to point A. The circuit works well on a bike or with a stroller as long as you do not plan to visit the inside of buildings, where you will often find stairs. By bike, you are going short stretches against one-way streets. Be advised that some buildings are not open to the public during the weekends.
I wish you, online or on the street of Montreal, a great time with Montreal's Radio Pioneers.
Circuit 2: Location A
Today, one of Montreal's shopping temples took over the old Mount Royal Hotel. I recommend a visit inside (currently closed, due to the pandemic). It gives a good idea of the beauty the hotel once displayed.