In May 2020, the annual conference of the Association for Recorded Sound Collections (ARSC) was meant to happen in Montreal. The team behind the Centennial of Broadcasting in Canada had arranged with the staff at McGill University's Marvin Duchow Music Library, also involved with the planning of the ARSC conference, to create an exhibition for conference participants. Even though the conference was eventually cancelled, in this page we offer the content that was meant to be displayed at the Music Library.
This exhibition illustrates how radio, since its beginnings, has allowed music and theater to enter our homes.
** From August 17 to October 31 the free exhibit will be displayed at the Musée des ondes Emile Berliner. For updated information about museum opening ours and visit considerations, please visit the museum's website.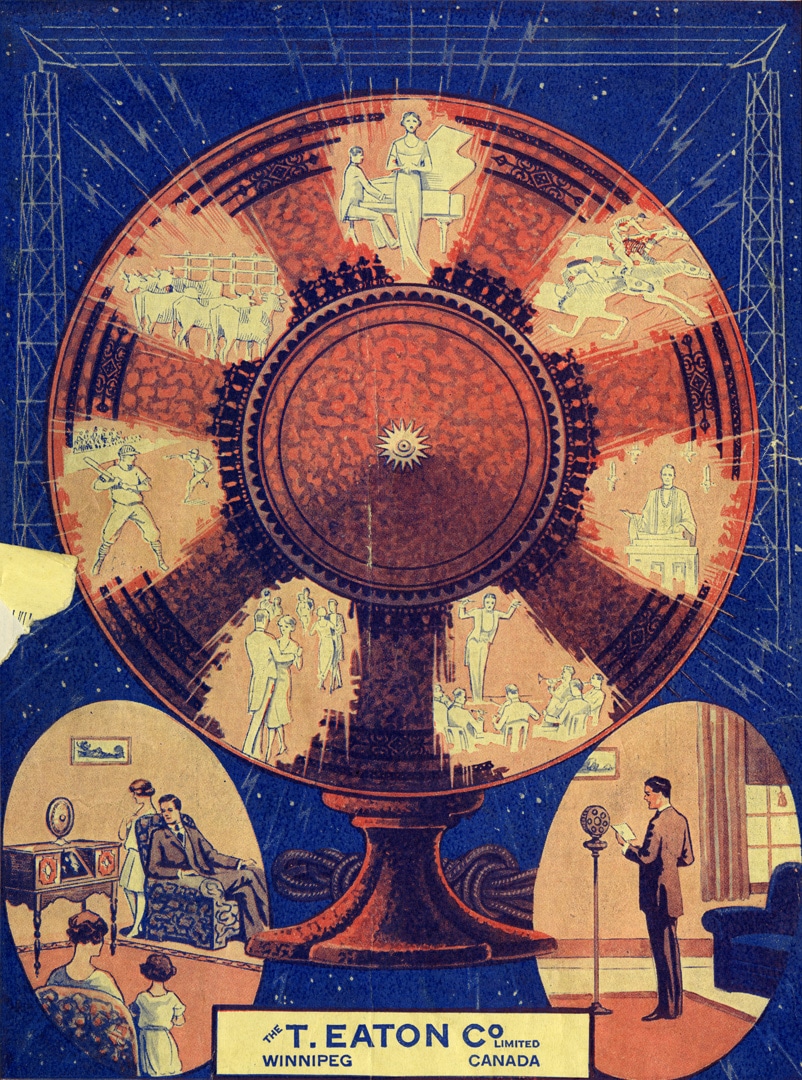 Eaton's catalogue 1926-1927 By 1926, the T. Eaton Company had understood the various forms of entertainment that radio could bring to the home. They are drawn here on the membrane of a cone speaker.